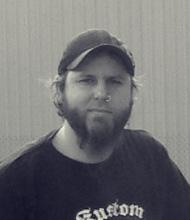 Jamie Downie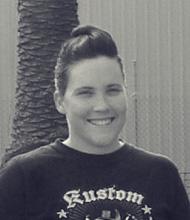 Stella Downie
Kustom Garage,
Builders of classic and vintage cars.
Jamie Downie started Kustom Garage in 2003 after completing an apprenticeship in Vehicle Body Building at now closed Black Art Fabrication where he was able to combine fabrication with repair skills using purpose-designed hand tools and the wheeling machine. Kustom Garage is run by Jamie Downie and his wife Stella and has developed a reputation for excellence in vehicle body fabrication and restoration. Marques such as Rolls Royce, Delage, Alfa Romeo and Aston Martin have become commonplace in the workshop. At Kustom Garage we cater for Classic, Vintage and Custom cars as well as one off metal shaping projects from artistic to industrial.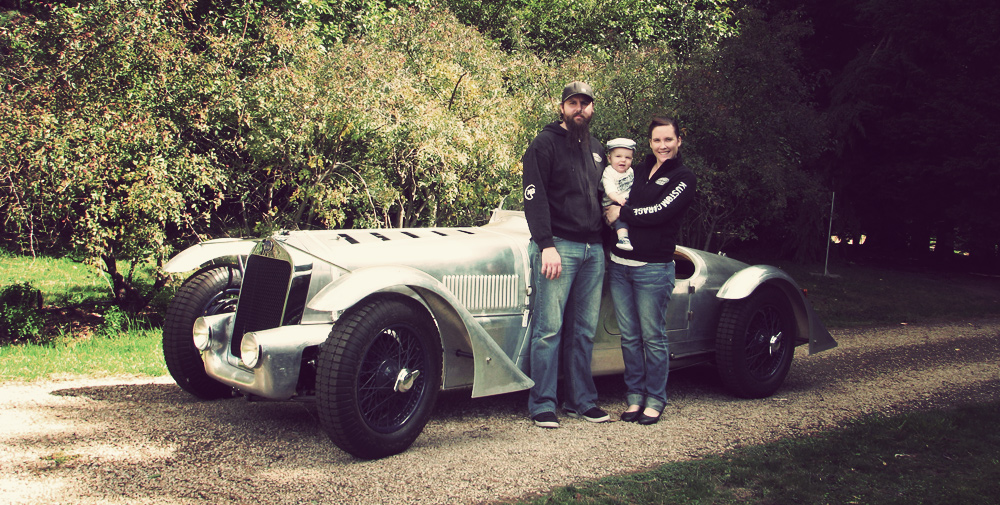 In 2009 Jamie Downie was awarded an Iss Institute overseas fellowship. The purpose of the fellowship was to learn about metal shaping skills and machines that could compliment the ones used widely in Australia, for restoration, custom and prototype work, and pass it on through preparing a detailed report for distribution to government departments, industry and educational institutions, and running training workshops. Jamie was lucky enough to find out about the ISSI when donating time to work on the Fr1 Project. Brian Tanti from the Auto Horizon Foundation suggested that he apply, basing it around the Power Hammer and Air Planishing Hammer which are not widely used in Australia.
Australia is already highly educated in the use of wheeling machine and associated equipment, so to get the best advantage, and to gain the most knowledge and experience in a short time, the people chosen to visit were based solely around the power equipment like the power hammer. Jamie was able to visit the shops and attend seminars of professional metal shapers like Fay Butler, Tommy Caruso, Cal Davis, Josh Bullock, Bobby Waldon and Dave Knight.
After returning from the study tour Jamie was lucky enough to source a Yoder power hammer locally, as far as we know the only one in the country. The hammer was originally shipped to The Commonwealth Aircraft Facility at Fisherman's bend Melbourne, now called Boeing and was said to have been used to build wing parts for the F18's. Kustom Garage has restored the hammer, and it is used widely to assist in the shaping process of many projects.
Below is a link to the detailed report writtren by Jamie Downie Entitled; Power Hammer Techniques and Applications for Creating Compound Curves in Sheet Metal
http://issinstitute.org.au/wp-content/media/2011/04/ISS-FEL-REPORT-J-DOW...